Devon Mindfulness Events and Workshops
Mindfulness-UK offers Devon Mindfulness trainings as full-day, part days and 8-week Mindfulness programmes.  We run programmes open to the public in Devon, near Exeter and Newton Abbot.
 "Space To Be" Mindfulness workshops, Devon, South West, UK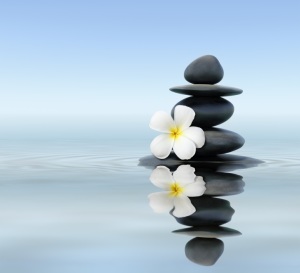 Wherever you look you will find articles and events about Mindfulness.
But what is this panacea for today's stresses and strains?
Come along to discover Mindfulness for yourself. Take a day to enjoy "space to be" – a mini-mindfulness retreat and workshop.
– gain a greater understanding of Mindfulness
– learn Mindfulness techniques that you can practice at home
– learn to develop more helpful responses to stress
– enjoy a day with "Space to Be" just for you
– connect with the present moment, connect with your breath
– understand and practice Mindfulness, a practical solution that has been used for millennia, and is currently used for stress reduction, since 1970 in hospitals and clinics worldwide.
– uniquely combined with a little light Laughter Yoga, for further stress relief
FORTHCOMING EVENTS
Please contact us to join our events list.  When we have enough people we will create the mindfulness retreat dates that suit everyone.
Can't make a date – consider "mindfulness at a distance"
Frequently Asked Questions about our Mindfulness Workshops
Is it for me? Our Mindfulness Meditations will be suitable for all. your choice to sit on a chair, the floor or to lie down, according to your preference and ability. Disability access is available.
Is it proven? Mindfulness Based Stress Reduction (MBSR) is acknowledged by The National Institute for Health and Clinical Excellence (NICE).
Time: Typically from 10am to 4pm, set in the historic Manor House of the pretty seaside town of Dawlish.
Please bring: a cushion and a blanket, wear comfortable clothes and warm socks (in case you wish to take your shoes off)
What about lunch/refreshments? Tea/coffee and biscuits will be provided throughout the day, and there will be ample breaks. We will get one hour for lunch break. Lunch is not provided, giving you the choice to bring your own packed lunch or to have a wander around Dawlish, which has plenty of shops, bakeries, cafes and restaurants.
PLEASE NOTE: This Mindfulness event is not a replacement for medical attention, professional support or therapy. If you are currently taking medication, please see your doctor before changing or stopping medication.
All events are subject to our terms and conditions