We are proud of our mindfulness training reviews from our courses and events. We offer Mindfulness training as in-house courses and open courses and we are always keen to hear feedback from clients.  Here are a few comments from recent courses, events and retreats:
"Often I will go to a course and be thinking "Oh I really don't have time for this" or "I should be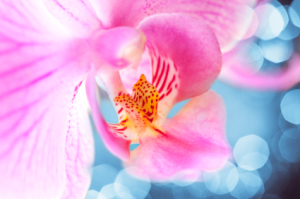 doing something else instead".  But with this Mindfulness course, those thoughts never crossed my mind."
"Sue Haswell ran a mindfulness session for my team here at East Devon District Council. She introduced us to the concept of mindfulness and then gave us a taster session in terms of mindfulness practice. The techniques she taught were simple, easy to remember and really effective. Back in the workplace we are still talking about the session and keep nudging each other to be mindful when things start getting to us. Sue's friendly, energetic and engaging style make the session really fun and enjoyable and she even won over those more skeptical members of the team!"
"The day went at a perfect pace for me.  Real value for me, I've learned such valuable skills, and experienced the benefits of Mindfulness."
"The facilitator was full of knowledge.  She presented well and you didn't feel under pressure"
"Thank you, I really enjoyed the day and picked up lots of hints"
"Great resource booklet to take away"
"Thank you for such a relaxing session, it was valuable to hear other people talk about their personal experiences and realise that we are all so similar"
"This was a full day course, but the time went very quickly which is a good sign of an interesting course and a good leader.  Thank you"
"I found today very useful as a refresher and a recognition that I put more stress on myself and will be using the model for prioritising my work load."
"Thought provoking, put things into perspective. Not to think about past and future but NOW"
"A day for ME.  With an amazing group of people"
"Sue led it at a gentle pace, relaxing, awareness and continually opening the possibility for a more mindful life."
"Lovely group of people.  Felt just the right size, very nurturing."
"Positive energy, really transmitted belief about  mindfulness.  Time to NOT think."
"Relaxed right from the start.  No rules, no right/wrong.  Supporting, encouraging facilitator"
"I think Mindfulness will be a useful skill, along with my CBT to overcome depressino and become less focused on the past.  Well done, and thank you, Sue."
"Really enjoyed a relaxing and refreshing day.  Lovely warm and welcoming teacher"
"I really enjoyed this event and am looking forward to going home to try some of the activities myself."
"Knowledgeable, experienced facilitator, who made me feel so comfortable and at peace. The most relaxing of days, with lots of knowledge and skills imparted. Even a bit of laughter"
"I found it valuable to learn how to use Mindfulness to reduce my current stress.  Talking to others with similar experiences in open and honest relaxed forum."
"Life-changing"
Thank you to everyone who provided us with Mindfulness Training reviews. Your comments are always useful and important to us.